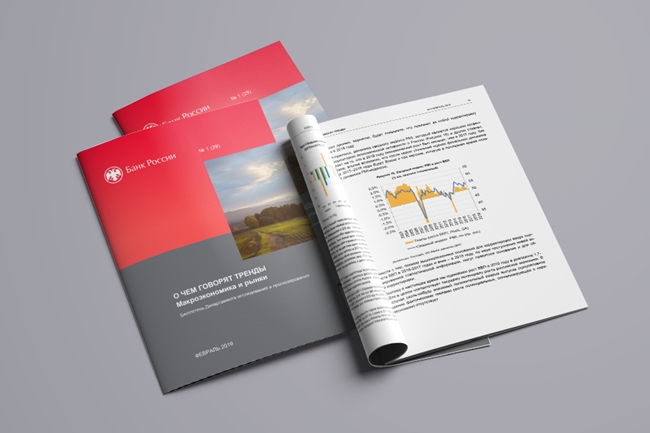 In January, inflation temporarily increased in line with the forecast, primarily due to one-off factors. The contribution of the VAT rate hike to consumer price growth is estimated as moderate; however, this driver will continue to exert its influence over the next few months. These are findings by the authors of the new issue of Talking Trends, the BoR Research and Forecasting Department's bulletin.
The document authors note that short-term proinflationary risks were slightly lower, remaining, however, elevated due to the continuing pass-through of the 2018 ruble depreciation to prices. In turn, the prevalence of medium-term risks of inflation deviating upwards from the target is driven mainly by the volatility in financial markets, accelerated growth in consumer lending, the level and dynamics of inflation expectations of both businesses and households, and skilled labour shortage.
According to Rosstat's first estimate, 2018 GDP growth totalled 2.3%. Considering current short-term economic activity indicators, the bulletin authors suggest that GDP growth rates in 2018 could have been somewhat lower and remained close to the potential, whereas in 2016-2017 they exceeded current statistical estimates. Short-term negative factors associated with a slowing global economy, falling oil prices, rising VAT and accelerating inflation will temporarily contain economic growth in the first half of 2019. However, as soon as these factors peter out, we can expect that the second half of the year will see the economy gaining pace.
The views and recommendations expressed in the bulletin do not necessarily reflect the official position of the Bank of Russia.
14 February 2019