Issue of a commemorative coin of base metal
12 March 2019
Press release
On 12 March 2019, the Bank of Russia issues a base metal coin in denomination of 5 rubles dedicated to the fifth anniversary of the referendum on the status of the Crimea and Sevastopol and the Crimea reunification with Russia (Catalogue Number: 5712-0050).
The coin has a round shape 25.0 mm in diameter. The obverse and the reverse of the coin have a relief rim along the circumference. The edge of the coin is intermittently corrugated.
In the centre of the obverse side of the coin there is a two-line inscription of denomination '5 РУБЛЕЙ' (5 RUBLES) and 'БАНК РОССИИ' (BANK OF RUSSIA) below, at the bottom there is the year of issue '2019 г.' (2019), on the left and on the right there are stylised images of plant branches, and in the right-hand part of the coin there is the mint's trademark.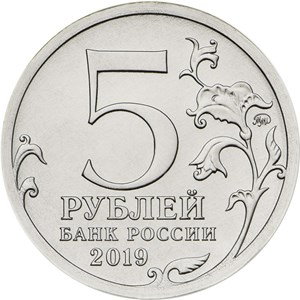 The reverse of the coin bears a relief image of the Kerch Strait Bridge connecting the Russian mainland to Crimea against the background of a stylised map of the Crimean Peninsula and expanding rays.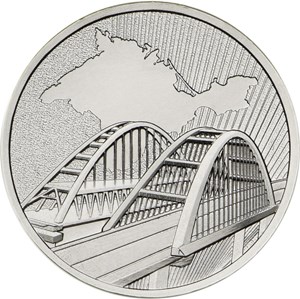 The mintage of the coin is 2.0 million pcs.
The new coin is legal tender of the Russian Federation. It is obligatory for acceptance for all kinds of payments without any restrictions at its face value.
The reference to the Press Service is mandatory if you intend to use this material.