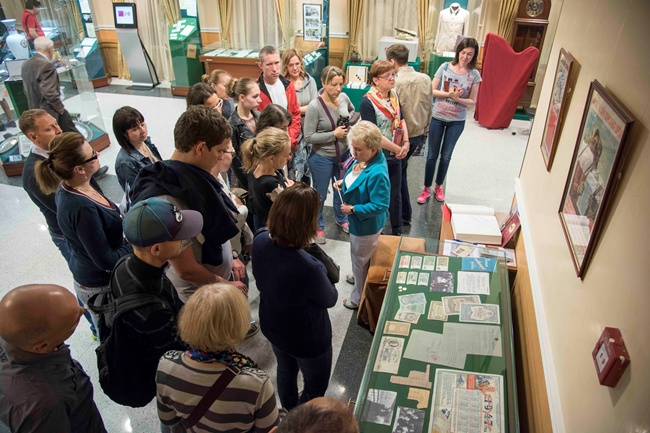 On 18 May 2019 (Saturday), Muscovites and tourists will be able to enjoy a unique experience: an evening excursion to the Bank of Russia museum from 5pm to 11pm.
How were children taught to be thrifty in old times? Why were State Bank employees not allowed to marry without notifying their bosses? Why were bank notes set on fire in St Petersburg? Is it possible to lift a bag filled with 2 million rubles? How are coins minted? Visitors will find out the answers to these questions during the excursion.
They will also see unique exhibits: ancient money and decorations made from it, paper 'kopecks' (Russian coins of the smallest denomination) and silk banknotes, antique safes, trunk boxes and money boxes, computing devices, etc. There will also be an exhibition of commemorative coins made of precious metals devoted to the Year of Theatre in Russia.
An interesting programme has been prepared for children: they will learn to distinguish authentic banknotes from counterfeit ones, how to use an ancient counting frame, and they will have the chance to draw their own banknotes.
The excursions will be held every hour starting at 5pm in the main building of the Bank of Russia in the centre of Moscow at 12 Neglinnaya Street.
You must register in advance to visit the museum.
14 May 2019